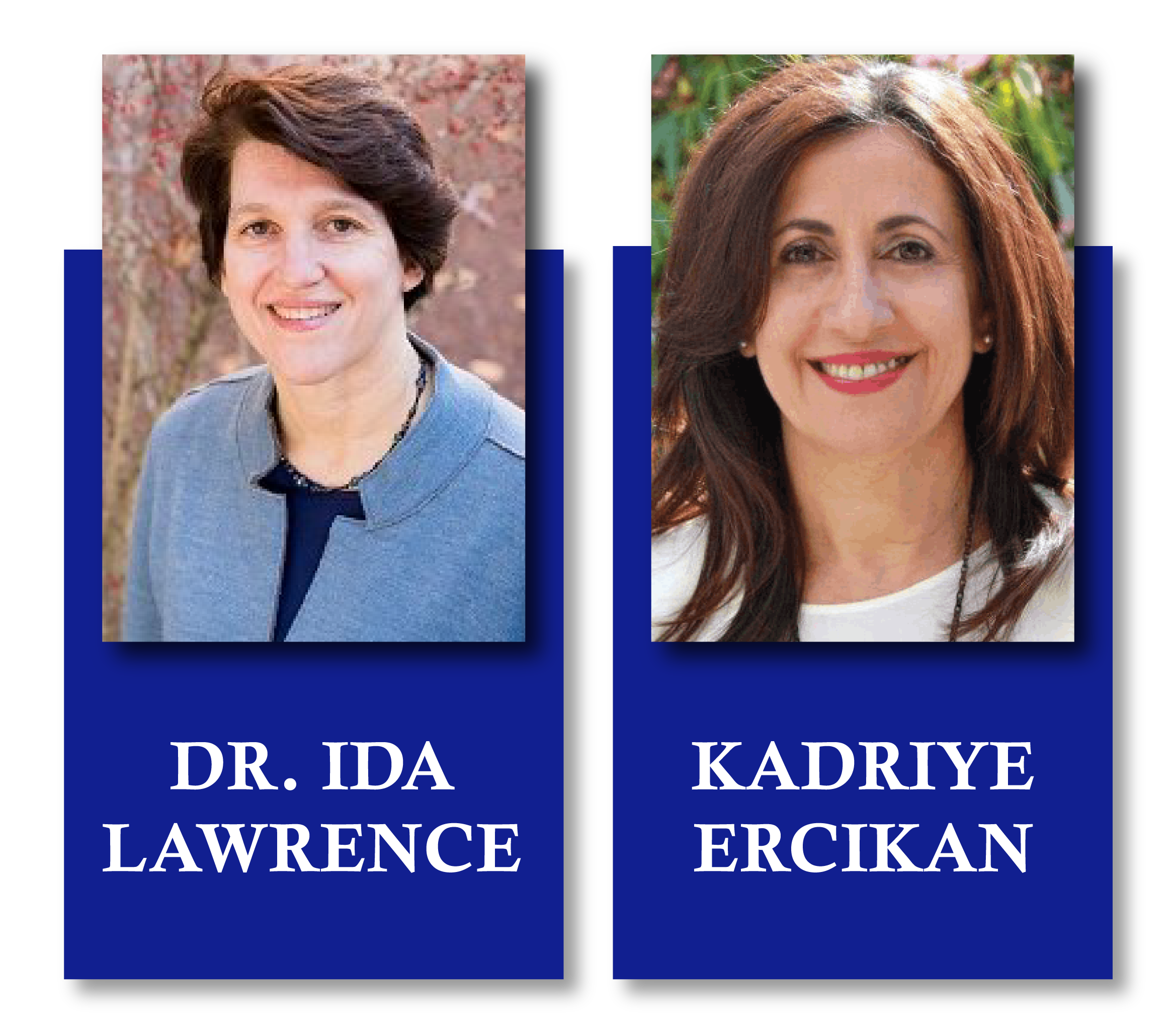 Fireside Chat
FEATURING DR. IDA LAWRENCE
Wednesday, November 1st, 2023  –  3:30 – 5:00 pm EST
Women in Measurement invites you to join us for a fireside chat featuring the remarkable Ida Lawrence, a trailblazer in the field of educational measurement. Kadriye Ercikan will facilitate an in-depth conversation that explores Ida's career journey, her perspectives on the evolving landscape of educational measurement, and words of wisdom for aspiring women leaders in the field.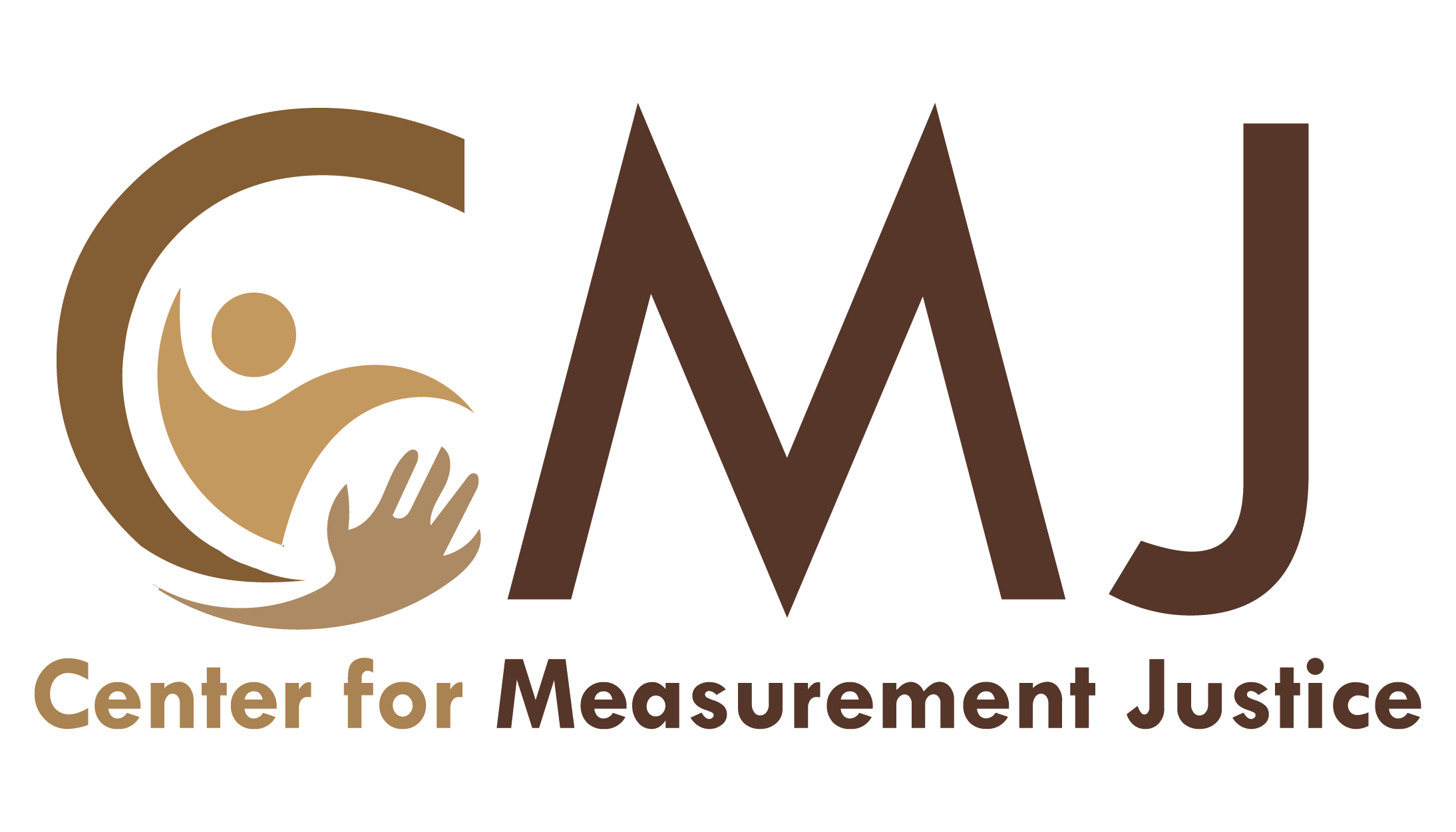 CREA Conference
Center for Measurement Justice & Women In Measurement Joint Dinner Reception
Wednesday, October 4th, 2023  –  6:00 – 8:00 pm CDT
Join Women In Measurement and Center for Measurement Justice as we host an unforgettable evening of fellowship, imagination, and fun at the 2023 CREA Reception. Dinner will be provided. Tickets are limited, so register now!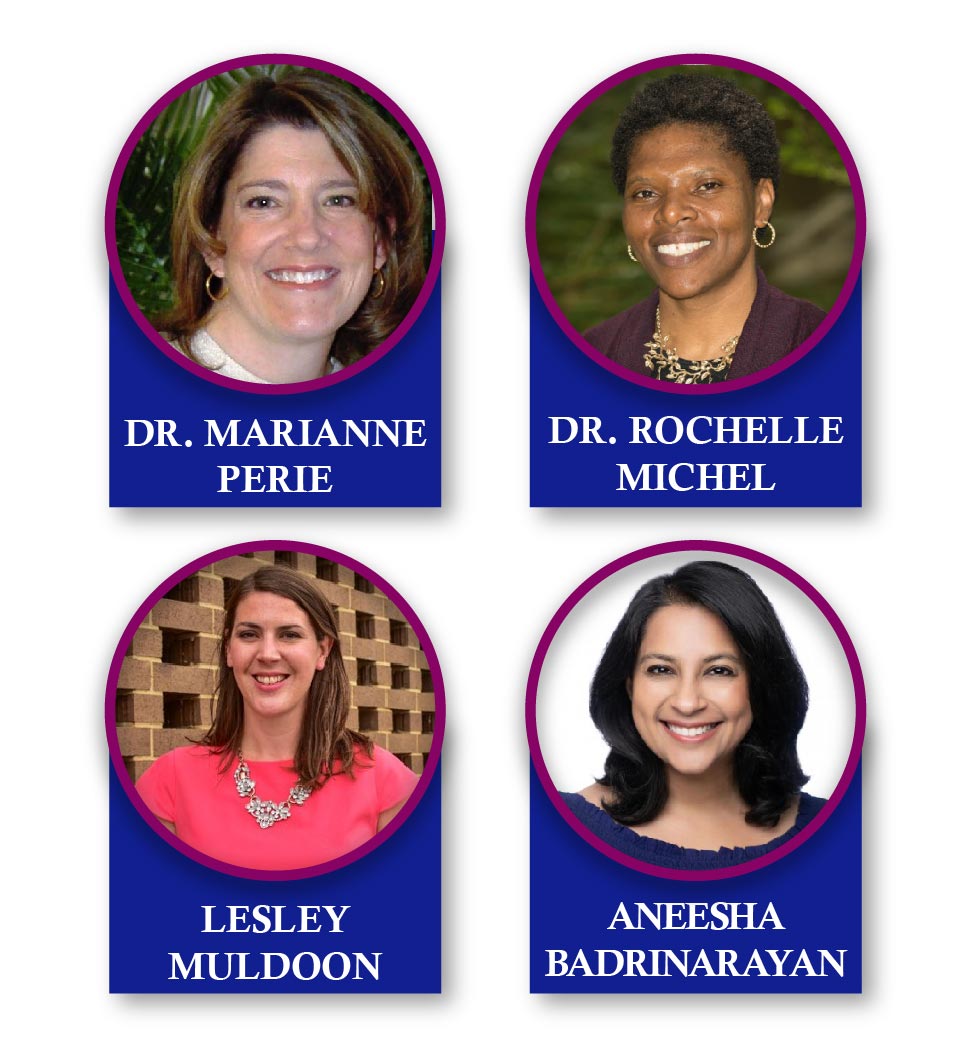 Mentoring Session
PITCHING IDEAS AND CONFRONTING REJECTION
Thursday, August 24th, 2023  –  12:30 pm EST
Join us to learn how to get your ideas heard, but also confront rejection. This session will be facilitated by Dr. Marianne Perie, Director of Assessment Research and Innovations at West Ed. She will be joined by Dr. Rochelle Michel, Deputy Executive Program Officer, Psychometrics and Research at Smarter Balanced, Lesley Muldoon, Executive Director at the National Assessment Governing Board, and Aneesha Badrinarayan, Director of State Performance Assessment Initiatives at Learning Policy Institute, who will serve as panelists.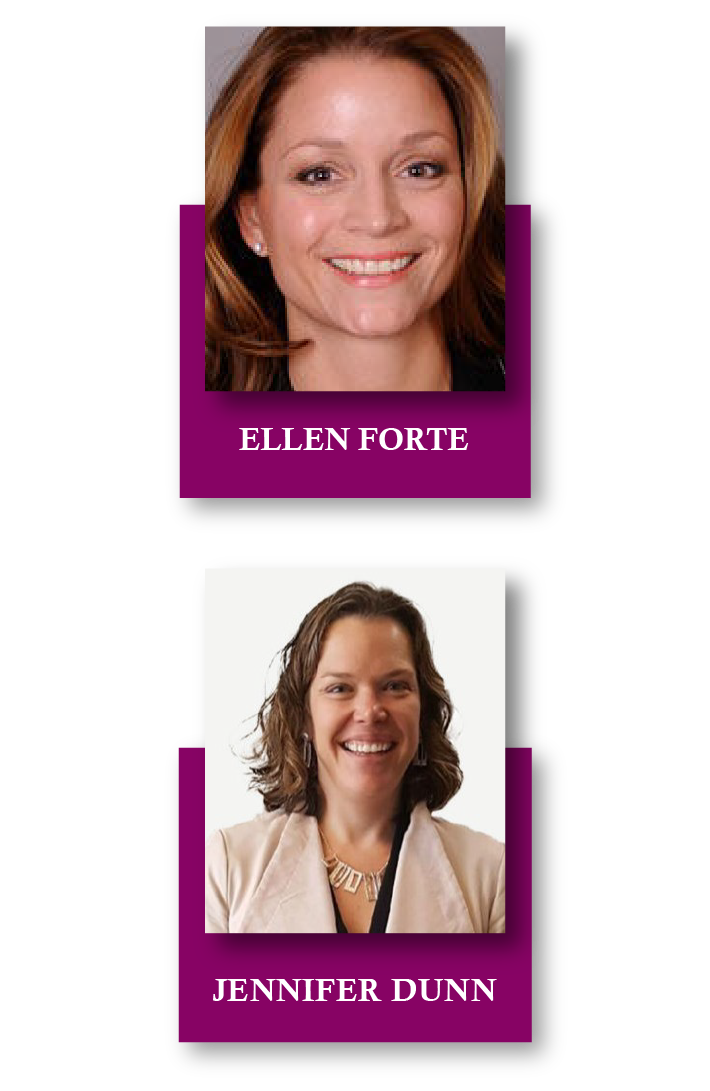 Fireside Chat
FIRESIDE CHAT WITH ELLEN FORTE
Wednesday, July 12th, 2023  –  5:00 pm EST
Join WIM's Jennifer Dunn for a fireside chat with Ellen Forte, the CEO & Chief Scientist at edCount, LLC. Dr. Forte's work focuses on validity evaluation and on policies for how students, including those with disabilities and English learners, engage in instructional and assessment contexts. She particularly specializes in designing, developing, and evaluating assessments for alignment quality. Dr. Forte has served as a senior advisor to several large assessment projects funded by the US Department of Education and has been a federal peer reviewer for education standards and assessments, accountability systems, state longitudinal data systems, and graduation rates. Dr. Forte serves on the Technical Advisory Committees for Illinois, Louisiana, Montana, South Dakota, Washington, Wyoming, ACT, Curriculum Associates, Project Lead the Way, and the UK Standards and Testing Agency as well as on the editorial boards for Educational Measurement (5th edition), Educational Measurement: Issues and Practice, Applied Measurement in Education, and the National Council on Measurement in Education (NCME) Newsletter. She serves on the NCME Board of Directors and is Chair of the Education Division of the Association of Test Publishers. Dr. Forte wrote The Administrators' Guide to Federal Programs for English Learners, first published in 2010 and revised in 2017, which addresses intersections among civil rights laws, education policy, and measurement and evaluation issues for English learners.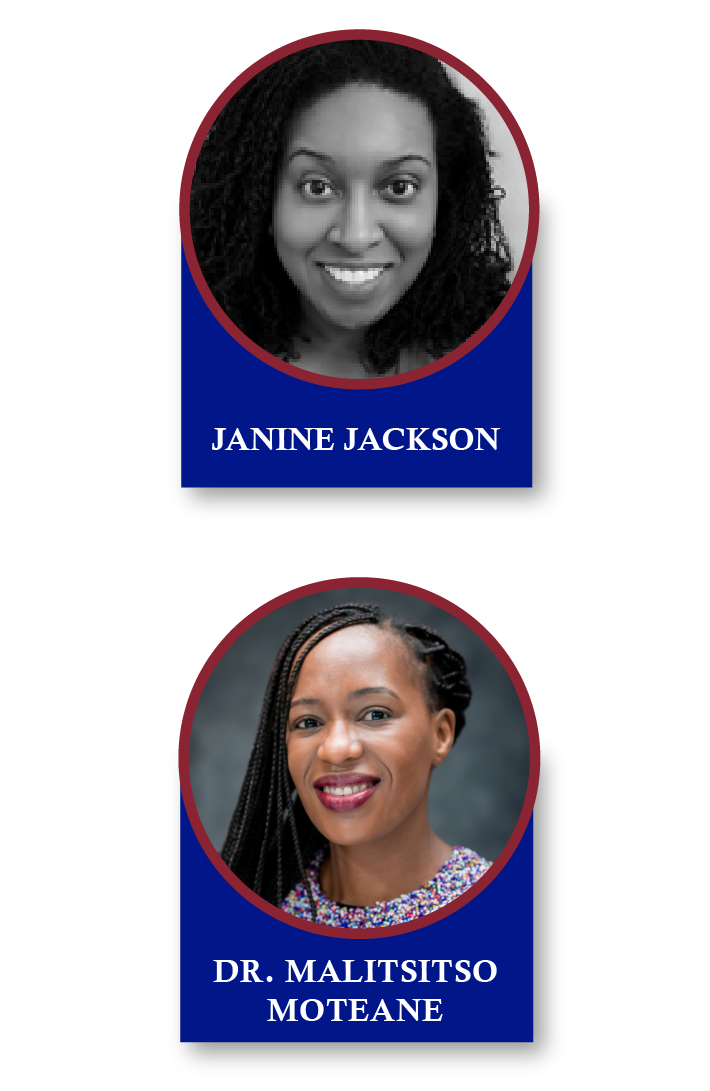 Women of Color Mentoring Circle
PERSPECTIVES ON SHOWING UP AUTHENTICALLY AND NAVIGATING ACADEMIC AND/OR PROFESSIONAL SPACES
Thursday, June 22nd, 2023  –  3:00 pm EST
Join us to have an open conversation about showing up authentically and navigating various spaces as a woman of color. This session will be facilitated by Malitsitso Moteane, Ph.D student and Graduate Assistant at UNC Greensboro & Janine Jackson, AERA Division D Senior Representative and Senior Data Analyst at the Center for Predictive Analytics.
By registering for this session, I acknowledge that I identify as a woman of color.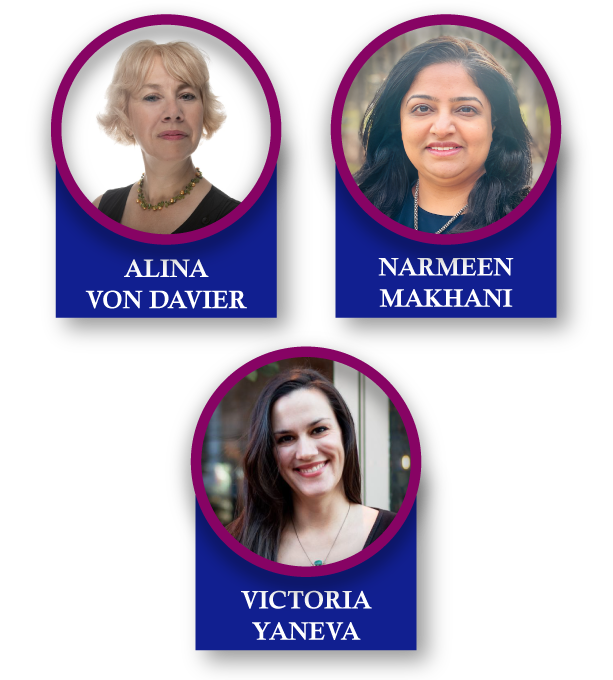 Mentoring Session
AI AS A CO-WORKER
Thursday, May 18th, 2023  –  3:00 – 4:30 pm EST
Join us to learn from three leading AI experts who will share their ideas about how machine learning technology will shape the measurement industry and the future of how we work. Alina von Davier of Duolingo, Narmeen Makhani of ETS, and Victoria Yaneva of NBME will offer their insight into how our workplaces will adapt to the advances in AI technology. The panelists will also share their experiences as women leaders in such a male dominated field.
Susan Lyons will be facilitating this session which will be a safe space for women, we encourage you to come ready to learn and engage.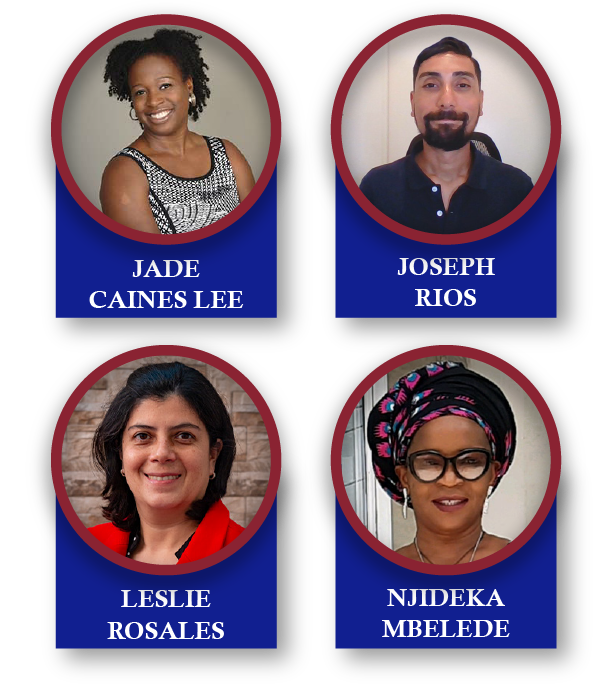 NCME 2023
RECRUITMENT AND RETENTION OF
MINORTITIZED MEASUREMENT PROFESSIONALS
Saturday, April 15, 2023 – 4:40 – 6:10 pm CT
Recruitment and retention of minoritized measurement professionals is critical for the field of measurement to effectively represent multiple perspectives, drive the field for cultural responsiveness and address inequities in education. In this session we will (a) present findings from research studies focusing on the experiences of racially and ethnically minoritized women working in the field of educational measurement as well as (b) highlight systemic efforts to increase the representation of Black, Brown, and Indigenous (BBI) students into the field of educational measurement.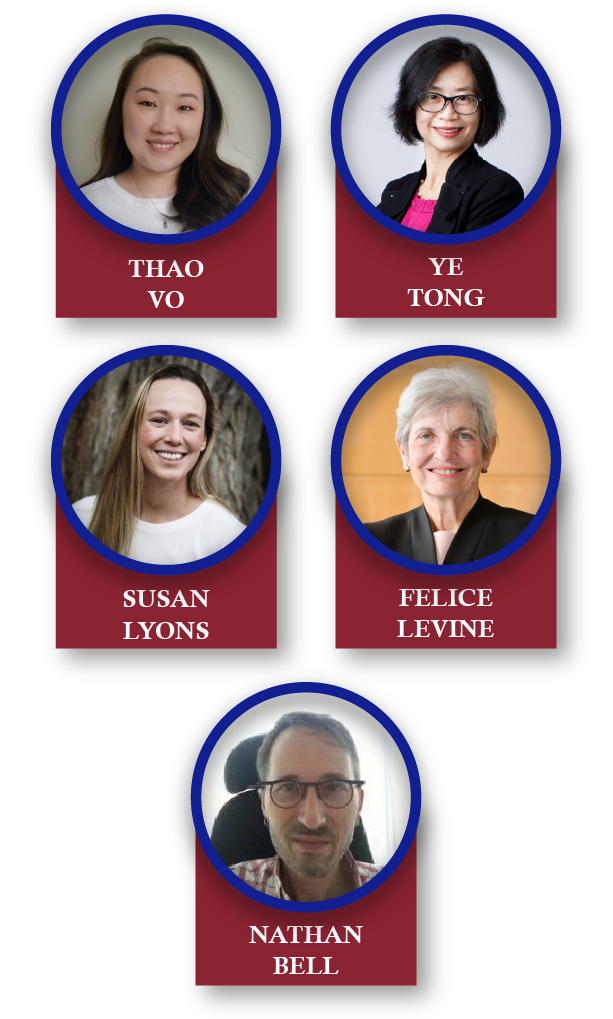 NCME and AERA 2023
STATE OF THE FIELD: GENDER AND RACIAL EQUITY IN EDUCATIONAL MEASUREMENT
Saturday, April 15, 2023 – 9:50 – 11:20 am CT
National employment reports show that while the demographic makeup of the workforce is now trending more female and racially/ethnically diverse than ever before, workplace inequities still persist in influential and well-compensated positions. The past three decades of employment reports within the educational measurement field mirrors these findings, making us question, what factors are holding women back from achieving parity with men? To address this question, Women in Measurement, AERA, and NCME have partnered to produce a first-of-its-kind study on workplace equity in the educational measurement community. Our study is the first to examine intersecting marginalized identity groups (e.g., women of color) and the field's perceptions of employment diversity, equity, and inclusion (DEI) practices. In this session, we will present our preliminary findings of a census survey administered to students and professionals affiliated with WIM, AERA, and NCME on key indicators including social identity, employment position, educational training, professional experiences, salary and perceptions of DEI.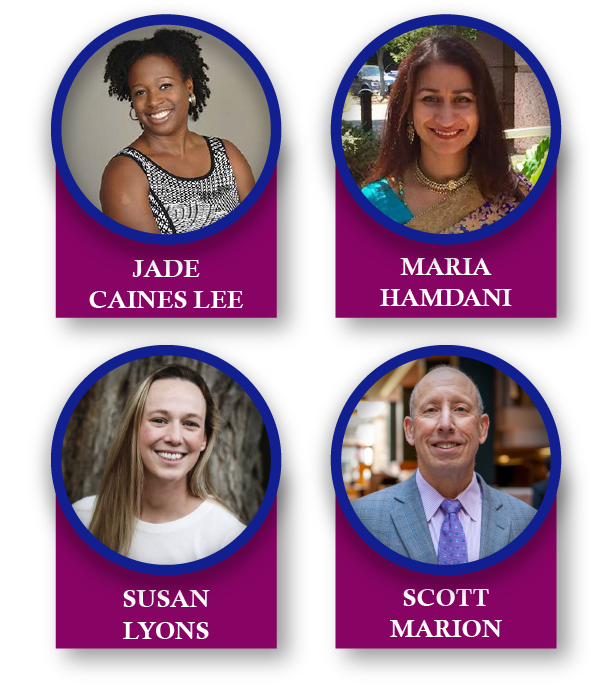 NCME 2023
MOVING TOWARDS AN EQUITABLE AND JUST PROFESSION: LESSONS LEARNED FROM THE FIELD
Thursday, April 13th, 2023  –  8:00 – 9:30 pm CT
Many scholars and advocates have justifiably critiqued the slow pace of the educational measurement field in addressing inequities especially as it relates to racism. After all, Edmund Gordon (1995) and others (e.g., Hood, 1998; Gould, 1981) have been writing about inequities in our field for more than 30 years. Currently, there are a number of efforts underway that aim to make educational assessment more equitable and just. This discussion session highlights efforts that are focusing on diversifying the pool of professionals who work in our field to reflect the population of test takers. More specifically, our session features the efforts of three organizations committed to improving the representation of women and people from marginalized communities in educational measurement. Each of the three organizations—The Center for Measurement Justice, Women in Measurement, and The Center for Assessment—are trying to address different aspects of this work, while navigating multiple challenges and gaining critical perspectives. This "organized discussion" will feature brief, introductory presentations by representatives of the three organizations and a facilitated, transparent discussion about our early successes and key, critical challenges we face as we work to scale our efforts.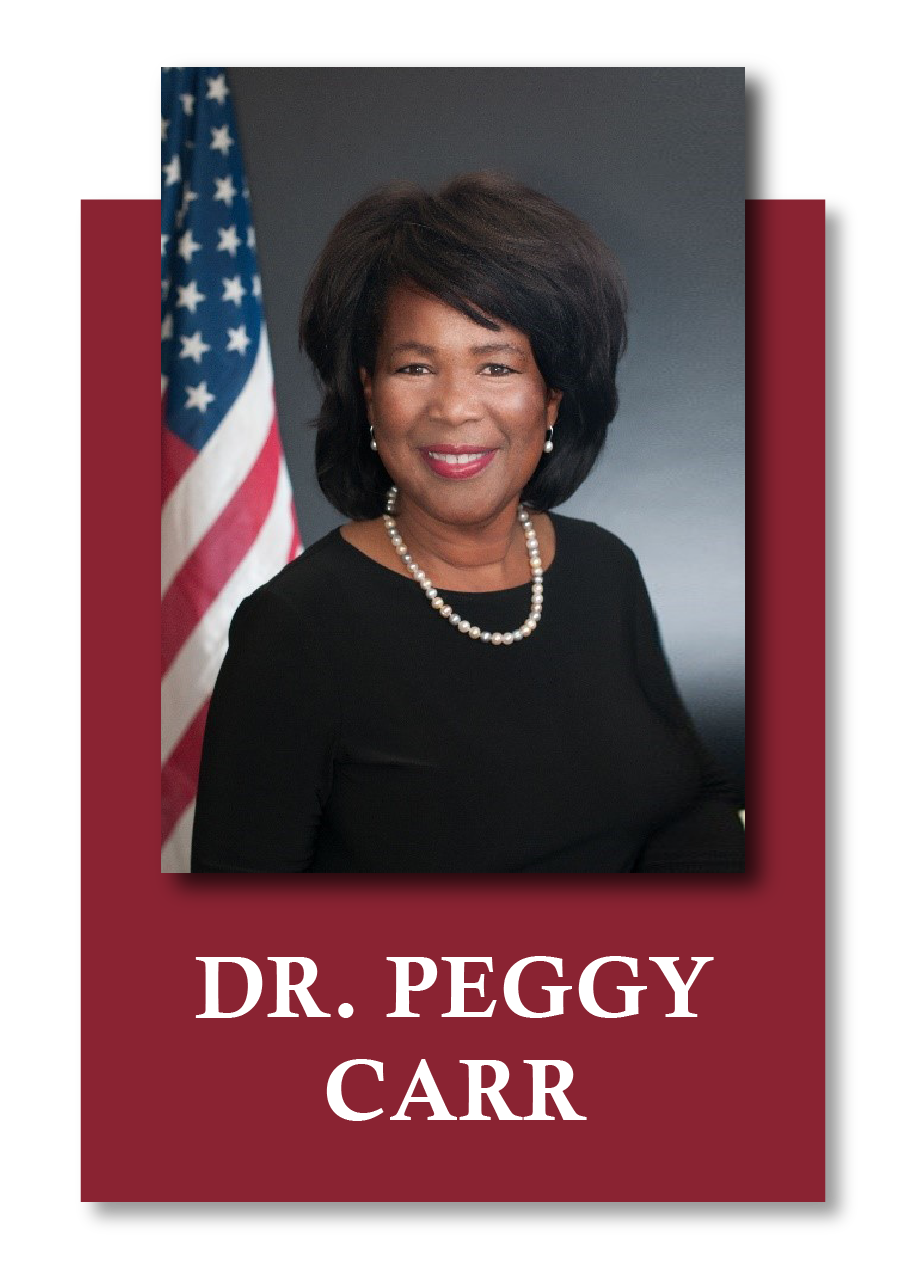 Networking Event
2023 WOMEN IN MEASUREMENT NETWORKING RECEPTION
Wednesday, April 12th, 2023  –  6:00 – 7:30 pm CDT
Please join us at Osteria via Stato in Chicago, IL to connect with the Women in Measurement community. This event will include a ceremony honoring Dr. Peggy Carr as our 2023 Women in Measurement Leadership Award Recipient. This event is free and open to all. A dinner buffet, beer and wine will be provided. Please RSVP at the link below to let us know you are coming!
Our Women in Measurement Networking Reception is made possible by edCount, which is sponsoring this event in honor of its 20-year anniversary. A celebration of edCount will immediately follow the Women in Measurement Networking Reception and will continue until at least 10pm, all are welcome to join and stay!
This event is also supported by our other 2023 Champion-level Sponsors: Curriculum Associates, ETS, NBME, NWEA, and Pearson. Thank you for supporting our mission of advancing gender and racial equity in the field of educational measurement!
MARCH 2023 – International Women's Month Event Series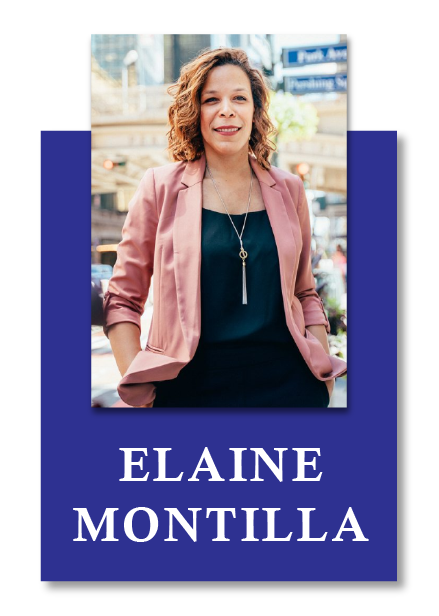 Fireside Chat
ELAINE MONTILLA, CTO FOR PEARSON SCHOOL AND DIVERSITY & INCLUSION ADVOCATE
Tuesday, March 28th, 2023  –  5:00 – 6:00 pm EST
Join WIM's Jennifer Dunn for a fireside chat with Elaine Montilla, the Chief Technology Officer for Pearson School. Elaine is a former CIO, a TEDx speaker, A Forbes Technology council member and the founder of 5xminority, Inc., a company and social media brand dedicated to empowering and elevating the voices of women and underrepresented minorities. Our discussion will explore how advocating for minoritized women became foundational to Elaine's personal mission, strategies she has used to successfully navigate male-dominated workplaces, and her perspective on the similarities and differences in the status of the diversity and inclusivity culture journey of two fields (technology and educational assessment).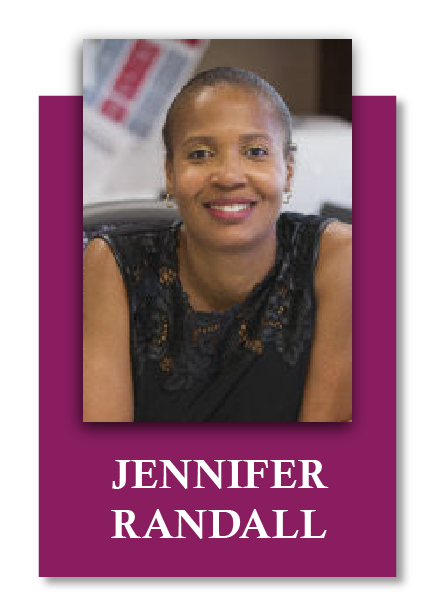 Women in Measurement Workshop
HOW CAN WE FACILITATE A WORK CULTURE THAT CENTERS A JUSTICE-ORIENTATION?
Wednesday, March 22nd, 2023  –  3:00 – 4:30 pm EST
In this session, Dr. Jennifer Randall, the Dunn Family Endowed Professor of Psychometrics and Test Development at the University of Michigan and the President of the Center for Measurement Justice will lead a discussion our definitions of justice (and injustice) as well as who is responsible for it in our communities, schools, and organizations. We will also examine our individual organization's purpose, mission, and/or value statements to determine how/if justice shows up (or not) in their explicit commitments. Finally, we will discuss how we can leverage our individual and collective influence to demand a culture that centers justice at every decision-making point.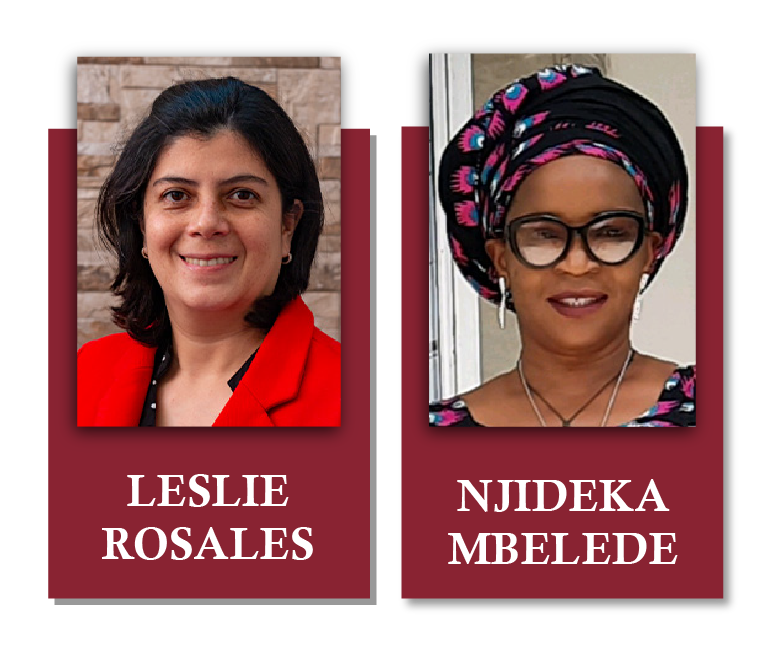 Fellow's Research Update
PERSPECTIVES FROM LATIN AMERICA AND NIGERIA
Tuesday, March 7th, 2023  –  1:00 – 2:00 pm EST
This webinar will feature the Women in Measurement fellowship program awardees, and provide perspectives about the status and social context for women in measurement from Latin America and Nigeria. Dr. Leslie Rosales will focus on career opportunities for women in measurement in Latin America including the realities and experiences of nineteen women. Dr. Njideka Mbelede will share valuable insights on how to strengthen research capacity of women in educational measurement in Nigeria to increase their participation and improve their visibility. Please join us for this engaging session and to support elevating international voices of women in measurement
Women of Color Mentoring Circle
BREAKING THROUGH MICRO-AGGRESSIONS WITH A SENSE OF HUMOR, SENSITIVITY & STRATEGIES
Wednesday, December 15th, 2022  –  3:00 – 4:30 pm EST
Interested in learning strategies for identifying breaking through Micro-Aggressions with humor and sensitivity? Join Maria Hamdani (Center of Measurement Justice), Angela Bahng (Curriculum Associates) and Janine Jackson (Center for Predictive Analytics) in a discussion practical strategies for addressing workplace micro-aggressions with assertiveness and a light-hearted approach.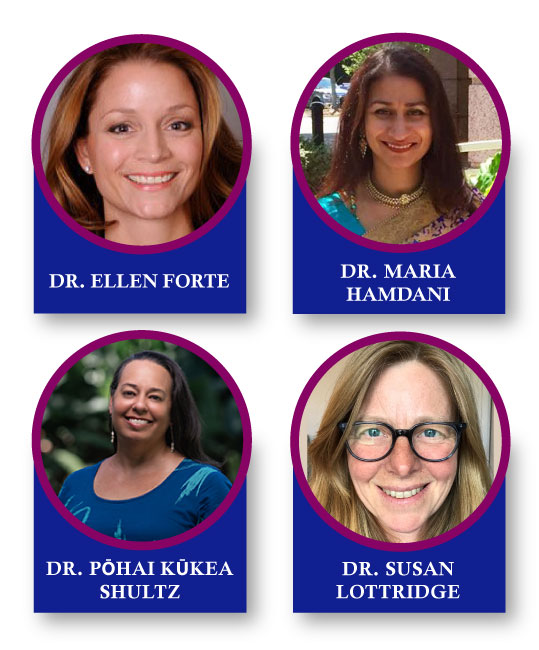 Mentoring Session
WHAT THEY DIDN'T TEACH YOU IN GRADUATE SCHOOL
Monday, November 28th, 2022  –  3:30 pm EST
Join Maria Hamdani, Pohai Kukea Shultz, and Sue Lottridge for an in-depth discussion, facilitated by Ellen Forte, on Stuff They Didn't Teach You in Grad School. This lively panelist discussion will focus on things they've learned on the job, things they wished they'd known earlier, and things they want more junior women to know.  Lessons learned, wisdom and tidbits for navigating home/family/community settings and implications for careers will be shared. This will be a safe-space session where women will have an opportunity to interact with the speakers. We will be asking participants to share questions in advance. Please come ready to engage!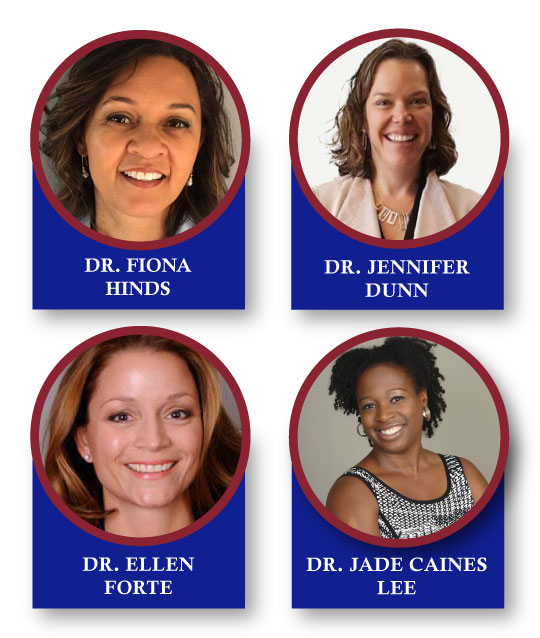 Speaker's Session
2022 NERA CONFERENCE
Thursday, October 20, 2022 – 3:00 – 4:30 PM EST
Join WIM Officers Fiona Hinds & Jennifer Dunn, WIM Board Member Ellen Forte, & WIM 2021 Fellow Jade Caines Lee as they share the story of Women in Measurement at NERA.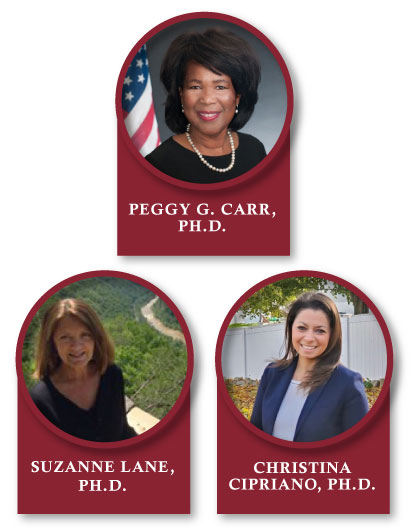 Mentoring Session
RESILIENCE & WELLBEING
Friday, September 23, 2022 – 3:30 – 5:00 PM EST
As women leaders, we tackle obstacles, navigate changes, strive to improve and recover from negative events. As we navigate our careers it is critical that we create balance in our lives which means fueling professional, emotional, and physical health.
Join Drs. Peggy Carr, Christina Cipriano, and Susanne Lane for an in-depth discussion on resilience and wellbeing. This will be an interactive safe-space session where women will have an opportunity to engage with the speakers in a small group setting. Please come ready to engage!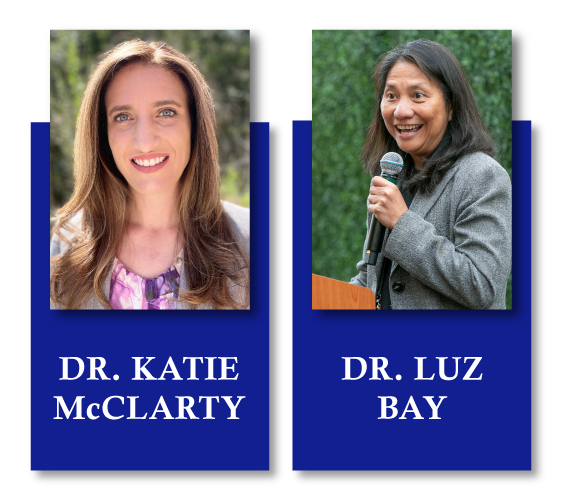 Mentoring Session
STRATEGIES FOR DEVELOPING LEADERSHIP SKILLS
Wednesday, August 17, 2022 – 4:00 – 5:30 PM EST
Drs. Katie McClarty and Luz Bay will share strategies they have used to develop and refine leadership skills as they navigated their impressive careers. They will reflect on what they learned from successful and challenging experiences. This will be an interactive safe-space session where women will have an opportunity to engage with both speakers in a small group setting. Please come ready to engage!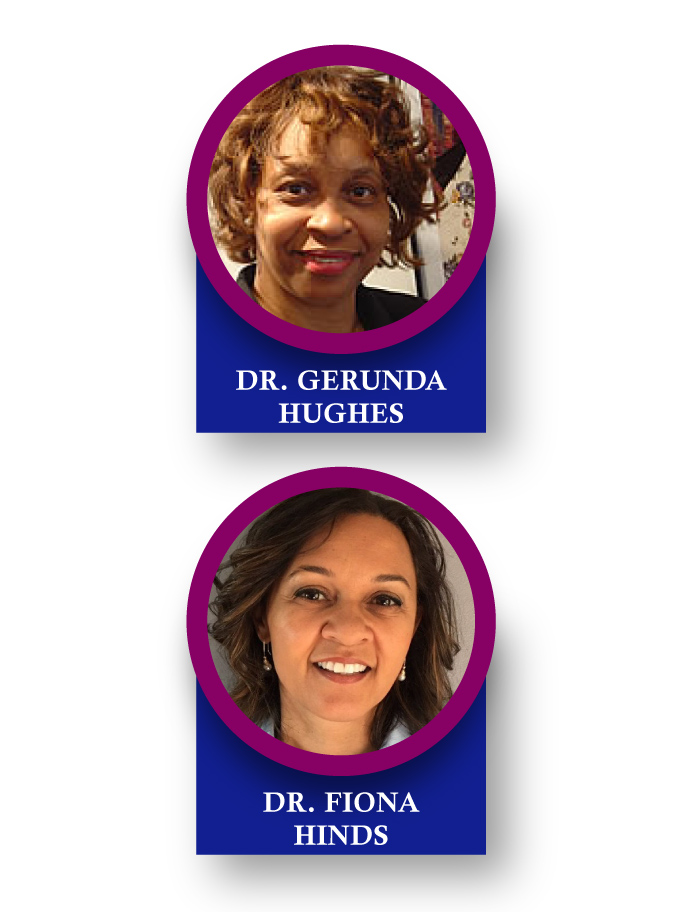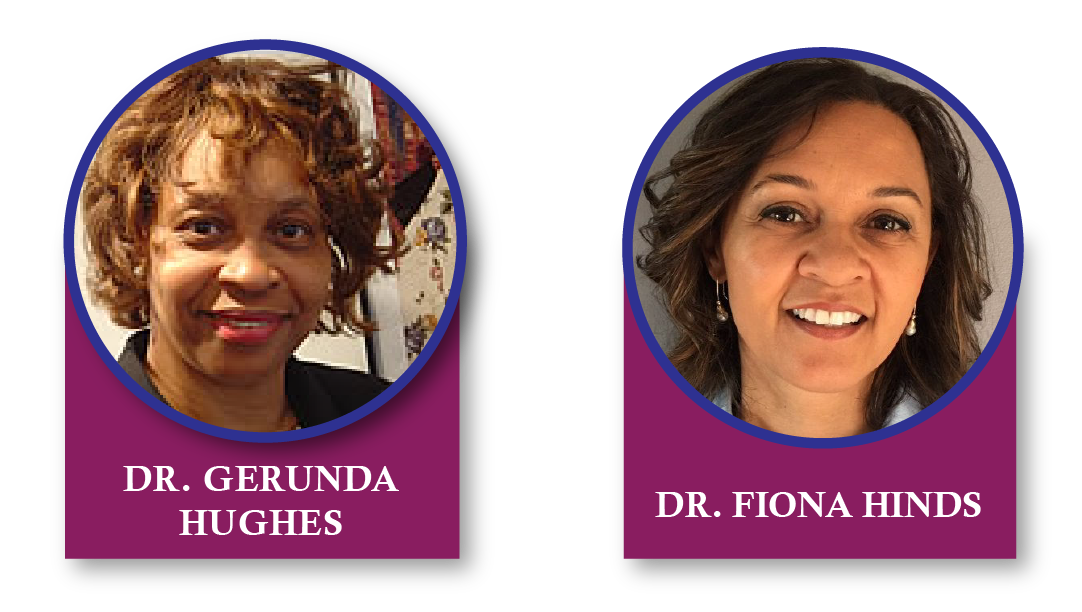 Women of Color Mentoring Circle
BEYOND INTERSECTIONALITY: DEFINING WHO WE ARE IN THE WORKPLACE… FOR US BY US
Thursday, June 23, 2022 – 3:30 – 5:00 PM EST
What women of color bring to the workplace because of who we are frames our brilliance, contributions, perspective, ideas and actions and we can define that for ourselves!
We have various experiences that include and go beyond intersectionality of identity, context and circumstances. Dr. Gerunda Hughes, Howard University, Professor Emeritus, Dr. Fiona Hinds, Cognia Senior Advisor and other panelists will facilitate a conversation about what we really bring to the table to expand the narrative of defining who we are in the workplace… for us and by us.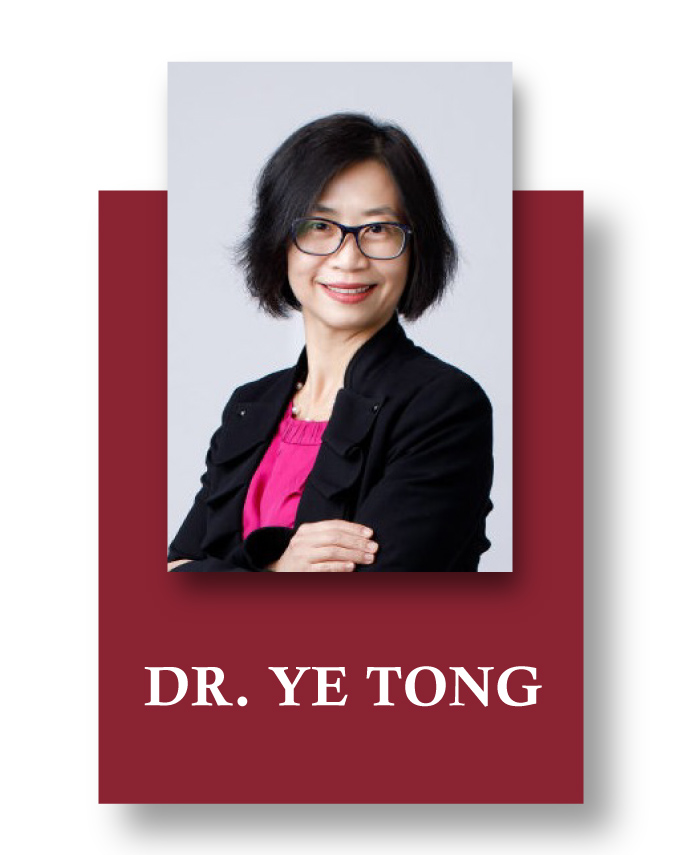 Mentoring Session
NAVIGATING THE TESTING INDUSTRY
Wednesday, May 25, 2022 – 3:30 – 5:30 PM EST
Dr. Ye Tong, SVP of Assessment Operations with NBME, will be leading this mentoring session. At this session, Dr. Tong will share her experiences working in the testing industry in the past 17 years and provide advice for people at various stages of their careers. This will be an interactive session, there will be an invitation for all participants to contribute to small group discussions.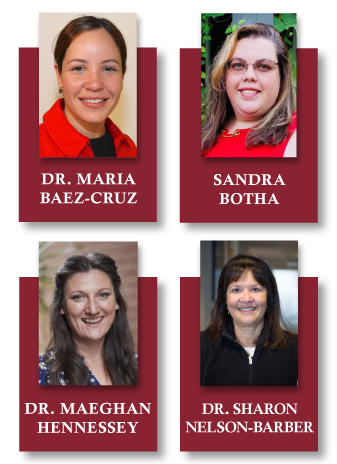 AERA SESSION
Assessment in the Service of Learning for Culturally- and Linguistically-Diverse Students
April 23, 2022
Honorary AERA President Dr. Edmund Gordon brought together a group of young, talented scholars who are working to advance more equitable learning and assessment systems. In a session chaired by Dr. Susan Lyons, Executive Director of Women in Measurement, attendees will be heard from a selection of the 2021 Women in Measurement Research Fellowship Award Finalists who will be sharing their outstanding research related to assessment in the service of learning for culturally- and linguistically diverse students.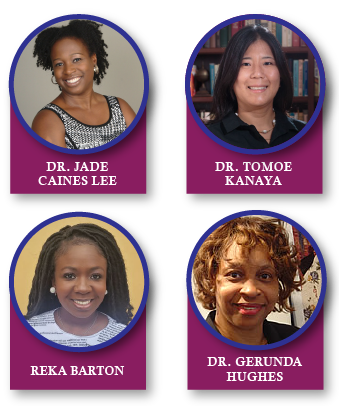 Coordinated NCME Session
Amplifying the Voices of Women of Color in Educational Measurement
April 23, 2022
Women in Measurement is proud to have had the work of three of our research fellows accepted as a coordinated session at NCME. The studies are designed to amplify the voices of marginalized women in our field, explore the representation of women and people of color on editorial boards of peer-reviewed journals, and examine the importance of mentoring for Black women and Latinas in graduate school.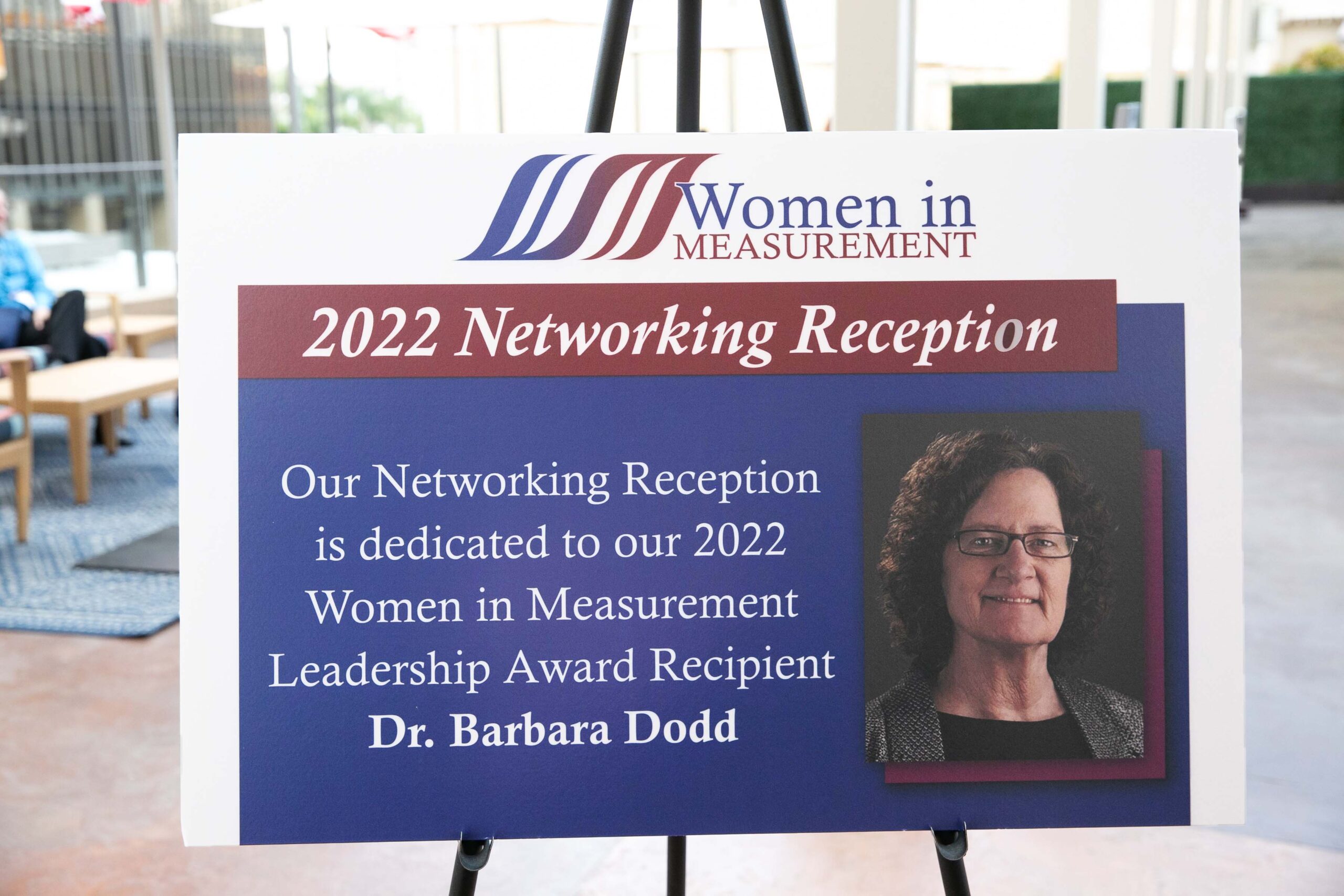 Networking Reception
Women in Measurement 2022 Networking Reception
April 22, 2022
It was so wonderful to see many of you at our annual Networking Reception held last month in San Diego. Thank you to all those who attended, and a special thanks to those who spoke on behalf of our Women in Measurement 2022 Leadership Award Recipient: Dr. Barbara Dodd. This event was a beautiful tribute to her life and legacy.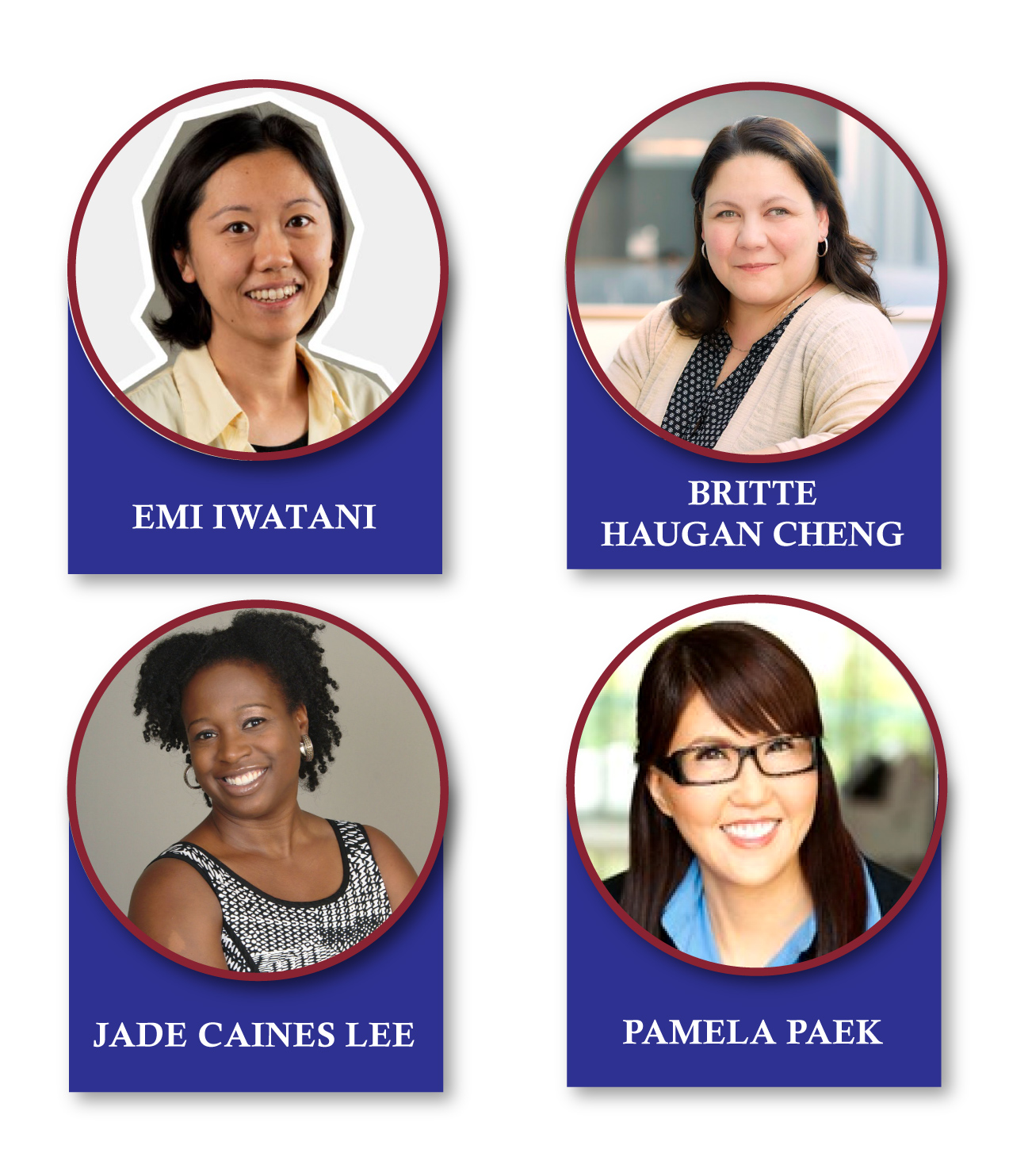 Mentoring Session
IN PURSUIT OF JUSTICE: How Can Women in the Field of Measurement Curate and Elevate Social Justice Research and Practice in our Profession
February 22, 2022
As an organization committed to gender and racial equity in educational measurement, Women in Measurement seeks to identify and rupture systems of oppression that continue to haunt and manifest within our industry. In this interactive mentoring session, we will discussed/brainstormed ways in which, we (potential and current leaders in the field of measurement) can forge a new justice-oriented path that values, affirms, and sustains the sociocultural identities of all stakeholders through processes/practices that actively disrupt the racist, white supremacist patriarchy in measurement.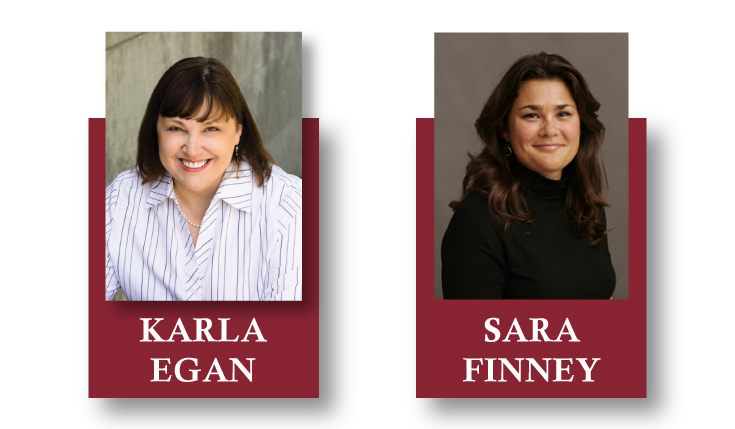 Mentoring Session
CAREER TRANSITIONS – IN THE FIELD OF MEASUREMENT IN 2022
February 3, 2022
Forecasts for 2022 suggest this will be a year of 'great resignation', with many leaving their jobs for other opportunities. Such transitions may offer new and exciting pathways for growth and also feel a bit risky. Similarly, students on the verge of completing their graduate programs and looking ahead to the start of their careers in measurement face a range of options, each with its own set of pros and cons.
In this session, Dr. Ellen Forte will led a discussion among seasoned professionals who offered insights and suggestions for those considering career transitions. How should I compare my current and possible future options for my work satisfaction? For achieving my short- and long-term career goals? What does a 'day in the life' look like for an operational psychometrician? For an academic? For a mom on a career fast-track?
Networking Reception
WOMEN IN MEASUREMENT 2021 VIRTUAL NETWORKING RECEPTION
October 6, 2021
In October we hosted over 75 women at our first-of-its kind networking reception. In addition to topic-based discussion rooms, we were thrilled to honor Dr. Linda Cook with our 2021 Women in Measurement Leadership Award in recognition of her outstanding commitment to mentoring women in our field.

Mentoring Session
A DEEP DIVE DISCUSSION ON LEADERSHIP
September 23, 2021
Susan Lyons facilitated a conversation that explored concepts including finding a position with opportunities for growth, moving into a leadership position, strategies for effective leadership and considerations for women and people of color in leadership.

Mentoring Session
WOMEN OF COLOR IN MEASUREMENT
August 11, 2021
Fiona Hinds provided a venue for women of color to share and discuss their experiences in the measurement field including confronting racial and gender inequities and navigating the workplace.

Mentoring Session
A DEEP DIVE DISCUSSION ON MENTORING
May 13, 2021
Kadriye Ercikan facilitated a discussion among panelists and participants exploring effective mentorship strategies.

Mentoring Session
EXPLORING CAREERS IN MEASUREMENT
April 22, 2021
Jennifer Dunn hosted our inaugural mentoring session where the panelists discussed different career paths in our field. Each of the panelists has experience from at least two different sectors of our field.